Welcome to the
Wildlife Film Network
Your online resources database for all things wildlife

Welcome to the Wildlife Film Network, bringing a wealth of passionate and talented wildlife orientated people together, where members can advertise their skills, abilities and contact details to the world; whilst joining together to collaboratively produce  wildlife films and documentaries for broadcast.
For you safety and online security, The Wildlife Film Network Group Ltd. is registered with the UK's Information Commissioner's Office (ICO)
All information within the WFN Database is stored in line with current GDPR rules and regulations of the data protection register.
Registered Number: ZB211518
Search Membership Categories
Whether you looking for an individual to help with your next project, or a full production crew to film overseas,
search the WFN database to find wildlife orientated members contact details, production skills and work history;
from film makers, photographers, writers, scientists, environmentalists and conservationists from around the world. 
Wildlife Film Network Events & News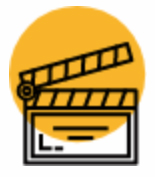 Wildlife Film & Photographic Competitions
As the WFN grows, we will be looking to run an annual Wildlife film and Photographic  Competition from within the WFN Members…
Read More