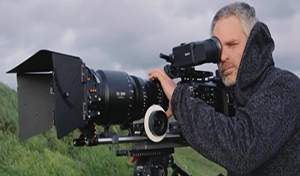 Ric Swift – Senior Instructor.
Wildlife Film School
Ric Swift is the Managing Director of the Wildlife Film School (now in its 15th year) and is also an accomplished freelance television cameraman.
He has 12 years military background serving with UK Special Forces. Since leaving the Army, Ric has worked as a freelance television camera operator for such establishments as The BBC, Meridian TV, Rapture TV, Granada, Sky TV and other major European broadcasters; plus corporate clients such as Animal UK, The British Government and The Ministry of Defence. He has also worked as an Outdoor Pursuits Instructor in hill walking, rock climbing, navigation, white water kayaking, canoeing, sailing and first aid.
The fact that Ric is ex-military does not mean that you will be running up and down hills until you collapse! What it does mean however, is that you will be in safe hands when it comes to navigating on the hill, camp-craft and the ability to cope in remote environments. His wealth of experience means there is nobody better to instruct in field-craft techniques; whilst his knowledge of the wildlife and their habitats means you´ll have no trouble tracking and finding those often elusive animals.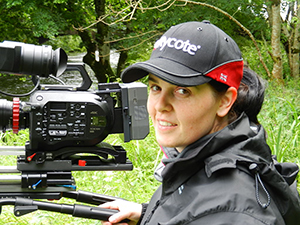 Paula Elsley – Administrational Secretary.
Wildlife Film School
Paula started with us in 2015 and has become essential to the 'behind the scenes' running of the wildlife film school; acting as a second person with which to bounce ideas off of.
All ideas are run though Paula before going live, and she has helped with some major film school projects such as the writing and updating of our website, as well as content advise for our SCQF Level 8 university accredited Diploma in Wildlife Documentary Film Making.
Paula also works as Base Camp Supervisor during some of our courses. Her presence in camp is always a joyous one, and her cooking abilities are second to none.